International Sign is the oldest, longest licensed electrical sign contractor in the state of Florida. Located in the west central Florida city of Largo FL., International Sign designs, manufactures, installs, and services signs all over the west central Florida area. No job is to big or to small, at International Sign we work hard everyday to be your sign company of choice.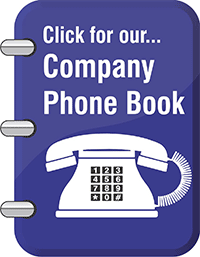 Click to find us on:

Your Ip Address: 54.196.105.189
Ashburn VA US
Ad Hitch Signs
Welcome to
International Sign
The premier provider of Ad Hitch signs. We are happy to help you meet your Ad Hitch signage needs.

Whether it's a branding sign, a sign advertising a specific product, or a sign that encourages your customer to take advantage of a great sale, Ad Hitch signs are a fantastic way to passively communicate with your customer and create an energetic, fun atmosphere. The decisions that your customers make about which products to buy, when to buy them, what sales to take advantage of and more can be guided and influenced by your strategically designed and placed sales materials, and our Ad Hitch signs help you take full advantage of that.
International Sign
is here to help with all your Ad Hitch sign needs. We are also channelletters specialists and would welcome an opportunity to serve you.
A Ad Hitch sign is a great way to grab your customers' attention and draw them to your business. A truly high quality Ad Hitch sign is a huge part of any successful direct advertising campaign, and in some businesses could be the single most effective sign for attracting customers from afar. At
International Sign
we are experts at Ad Hitch signs and are ready to serve all your channelletters needs.
When it comes to great outdoor advertising,
International Sign
works hard to create the perfect Ad Hitch sign for your business no matter what your needs are. We know how important your new business is to you, and we take pride in giving you the tools you need to win new customers and really succeed. We know all there is to know about outdoor advertising, and we're confident that we can create your Ad Hitch sign exactly how you want it. Represent your business effectively and boldly. Give us a call today!
Our Ad Hitch are a great way to create the kind of interest that can turn into business. The attitude that your signs, slogans, and other branding material embody is a huge part of your relationship with your customers. At
International Sign
we understand the importance of branding your venture and forging an image with your buyers that wins their trust and their business again and again. Whether it's Ad Hitch signs or channelletters services
International Sign
is experienced and ready to server all your Ad Hitch signs needs.

Copyright © 2017 International C&C Corp.