International Sign is the oldest, longest licensed electrical sign contractor in the state of Florida. Located in the west central Florida city of Largo FL., International Sign designs, manufactures, installs, and services signs all over the west central Florida area. No job is to big or to small, at International Sign we work hard everyday to be your sign company of choice.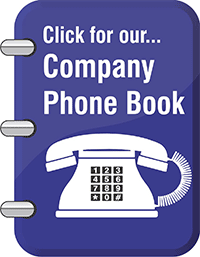 Click to find us on:

Your Ip Address: 54.224.17.157
Ashburn VA US
International Sign - Company Directory

Largo Sales

Name
Title
Extension
Email
Will Griffin
Owner
3032
Joe Russell
Director Sales
3059
Rick Incorvia
Sales Manager
3023
Mike Vogel
Sales Manager
3033
Keith Ladogana
Sales Manager
3048

Ft.Myers, FL Office

Beth Renfro
Sales Manager
239-207-8621

Sarasota, FL Office

Carrol Young
Sales Manager
727-431-2578

Brooksville, FL Office

Jay Ortiz
Sales Manager
352-398-3956

Installation & Service

Tim Wight
Installation/Service Manager
3041

Largo Office

Dana Grey
Office Manager
3035
Danielle Grey
Project Manager
3021
Jordan Grey
Project Manager
3021
Toni Sherman
Customer Service
3001

Art & Design

Owen Barnitz
Design Manager
3043
Pawel Kadaj
Art Production Manager
3057

Accounting

Dana Grey
Accounting Manager
3035
Linda LaBonte
Payables/HR Manager
3031

ILM Lightboxes

Jennifer Foster
ILM Manager
3034

I.T.

Jeff Hoag
Information Technologies
3037
Copyright © 2017 International C&C Corp.