International Sign is the oldest, longest licensed electrical sign contractor in the state of Florida. Located in the west central Florida city of Largo FL., International Sign designs, manufactures, installs, and services signs all over the west central Florida area. No job is to big or to small, at International Sign we work hard everyday to be your sign company of choice.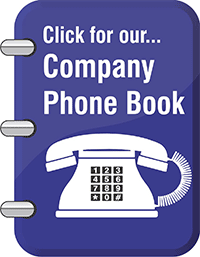 Click to find us on:

Your Ip Address: 54.82.79.109
Ashburn VA US
Light Boxes Signs
Welcome to
International Sign
The premier provider of Light Boxes signs. We are happy to help you meet your Light Boxes signage needs.
A well made Light Boxes sign that really captures the spirit of your relationship with your clients is something that every business can appreciate, and it's a necessary part of effectively promoting your products to the public. A quality Light Boxes sign that effectively gains your potential client's interest is just what you need to get them into your place of business and put them face to face with your quality services and friendly staff. Letting your potential business slip through your fingers can be as simple as failing to effectively promote your goods and services; don't let it happen to you!
International Sign
is here to help with all your custom vinyl banners or Light Boxes signs needs. Give us a call today to see how we can help you get the most from your custom vinyl banners or Light Boxes signs needs.
Light Boxes signs are a great way to let your customers know about your product or message.
International Sign
is experienced in all phases of the Light Boxes sign design, Light Boxes sign creation, Light Boxes sign installation steps to get you the quality Light Boxes sign(s) you need.
Custom Light Boxes signage is a great way to create an instant bond with passersby and spark the kind of interest that could mean new business for you. The attitude, feeling or reaction that your custom Light Boxes signage and other branding material creates in your potential customers lays the groundwork for their overall impression of your company. At
International Sign
we know how important effective branding is, and work hard to create the great custom Light Boxes signage you need to win your customer's interest and eventually their trust and loyalty.
International Sign
Light Boxes signs are a great way to pique your customers' interest and create new business. The feelings, attitudes and behaviors that your signs and slogans engender play a very big part in your customers' perception of your company. At
International Sign
we understand the importance of your branding materials and take a lot of pride in producing the high quality Light Boxes signs that influence your customers, win their trust, and foster relationships with them that really perform. Light Boxes signs that truly capture your relationship with your customers and endear your business to them are something of incredible value that can transform first time clients into repeat business. Creative, energetic Light Boxes signs can help to create a fun and edgy environment that really engages your customers and makes them feel comfortable enough to make buying decisions. Don't let your clients slip away simply because they don't know enough about your products or services to feel comfortable making a decision.
International Sign
is here to help with all your Light Boxes sign needs. We are also custom vinyl banners specialists and would welcome an opportunity to serve you.

Copyright © 2017 International C&C Corp.