International Sign is the oldest, longest licensed electrical sign contractor in the state of Florida. Located in the west central Florida city of Largo FL., International Sign designs, manufactures, installs, and services signs all over the west central Florida area. No job is to big or to small, at International Sign we work hard everyday to be your sign company of choice.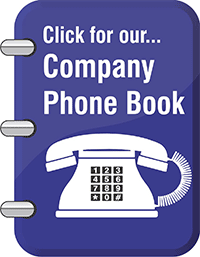 Click to find us on:

Your Ip Address: 54.80.80.77
Ashburn VA US
Non Illuminated Signs
Welcome to
International Sign
The premier provider of Non Illuminated signs. We are happy to help you meet your Non Illuminated signage needs.

International Sign
combines multiple technologies that result in an unmatched quality not found in the market. All
International Sign
products are Made In The USA including the Non Illuminated sign. Our product boasts the advantage of being energy efficient and economical to operate. Our new signs are manufactured to the highest standards that are unmatched in the business market today. You can trust
International Sign
products with your name or brand.
Great retail Non Illuminated signs are a big portion of your business's decor and make up a considerable part of your supporting advertising efforts. With good Non Illuminated signs your customers can learn more about your products, services or current offerings in a completely passive way that keeps them feeling comfortable and uninterrupted. Your potential customers will definitely be influenced by your Non Illuminated signs, and will often even make buying decisions based on the information presented on your ads.
International Sign
is here to help with all your Non Illuminated sign needs. We are also custom outdoor sign specialists and would welcome an opportunity to serve you.
Your potential customers absolutely decide whether or not to enter your store from the details that they can absorb from outside. Whether it's a welcome sign, a sign advertising your wares or services, a simple branded sign or a Non Illuminated sign that delivers the name and slogan of your business or you need custom outdoor sign,
International Sign
is here to help for all your Non Illuminated or custom outdoor sign needs or services. It's important to communicate with your customers and create an inviting, engaging atmosphere. To your potential customers, the decision as to whether or not to enter your business is something of little import that likely takes place in a matter of one or two seconds. As a business owner, though, influencing these split seconds decisions could mean a business changing difference to your bottom line.
International Sign
understands how important your business is to you, and we work hard to help you create the interest necessary to win your customers.
A well made Non Illuminated sign that really captures the spirit of your relationship with your clients is something that every business can appreciate, and it's a necessary part of effectively promoting your products to the public. A quality Non Illuminated sign that effectively gains your potential client's interest is just what you need to get them into your place of business and put them face to face with your quality services and friendly staff. Letting your potential business slip through your fingers can be as simple as failing to effectively promote your goods and services; don't let it happen to you!
International Sign
is here to help with all your custom outdoor sign or Non Illuminated signs needs. Give us a call today to see how we can help you get the most from your custom outdoor sign or Non Illuminated signs needs.

Copyright © 2017 International C&C Corp.