Sandblasted Signs
Welcome to
International Sign
The premier provider of Sandblasted signs. We are happy to help you meet your Sandblasted signage needs.

International Sign
products are all:
Made In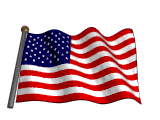 The USA
A sign from
International Sign
, that really embodies the relationship between you and your customers is something of enormous value that can transform one time, wander in business into loyal, repeat customers that help to promote your products or services through word of mouth. Sandblasted signs, and sign for building services can help to create the initial interest that you need to put your customers face to face with your friendly staff and quality products. Don't let your potential buyers slip through your fingers over something as simple as lacking the right Sandblasted sign to grab their attention.
International Sign
is ready to help you create the Sandblasted sign that is uniquely you.
Custom Sandblasted signage is a great way to create an instant bond with passersby and spark the kind of interest that could mean new business for you. The attitude, feeling or reaction that your custom Sandblasted signage and other branding material creates in your potential customers lays the groundwork for their overall impression of your company. At
International Sign
we know how important effective branding is, and work hard to create the great custom Sandblasted signage you need to win your customer's interest and eventually their trust and loyalty.
Our high quality custom Sandblasted signage is a fantastic way to communicate with your potential buyers and give them the information that they need to decide to enter your place of business. Potential customers absolutely make decisions about which stores they want to enter based on how enticing or relevant to their needs or interests a store's signage is. It doesn't matter what kind of sign it is, either. Whether it's as simple as a welcome sign, an advertisement that showcases your products or current offerings, or a full blown branded piece of marketing, your signs will communicate with your customers and create an initial impression of your business.
International Sign
can help with all your Sandblasted sign needs.

International Sign
10831 Canal Street
Seminole, FL 33777
Phone: (727) 541-5573
Fax: (727) 544-7745
Headquarters Buildings
Find us on
Social Media

Google+

Facebook

YouTube

Twitter
 Copyright © 2018 International C&C Corp.